Update 96: iFleet Estimates, Pausing Jobs, New Phone Call Screen
By My Service Depot on Thursday, September 29, 2016
Released on September 29, 2016, Update 96 adds many hotly-anticipated features to Smart Service and iFleet. Most notably, iFleet estimates have arrived!
Check out all the additions below.

iFleet Estimates – iFleet users can now create estimates in the field for their assigned customers. This means field technicians can now add line items and populate a proposal quickly and efficiently. Once they finish, the estimate will display as either "pending" or "awarded" in Smart Service. Smart Service users can then convert these estimates into jobs or schedule followups as needed.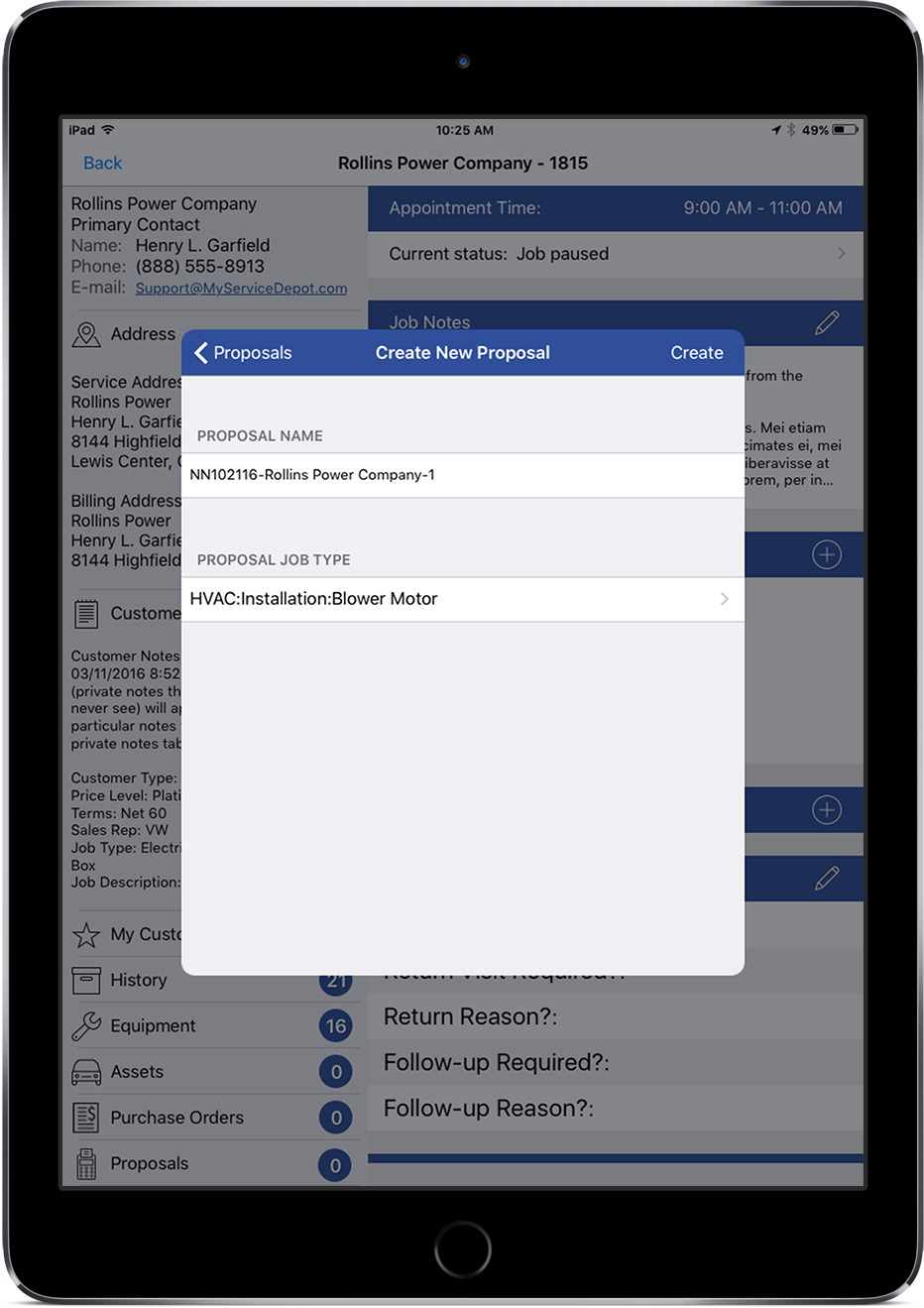 To create an estimate, an iFleet must have "add/edit" or "allow all" permissions granted within their Smart Service employee profile.
Pausing Jobs – iFleet now gives users the option to pause a job and return to it later—without having to enter an "additional time" record. This comes in handy when a tech needs to take a lunch (or other break) in the middle of one extended job.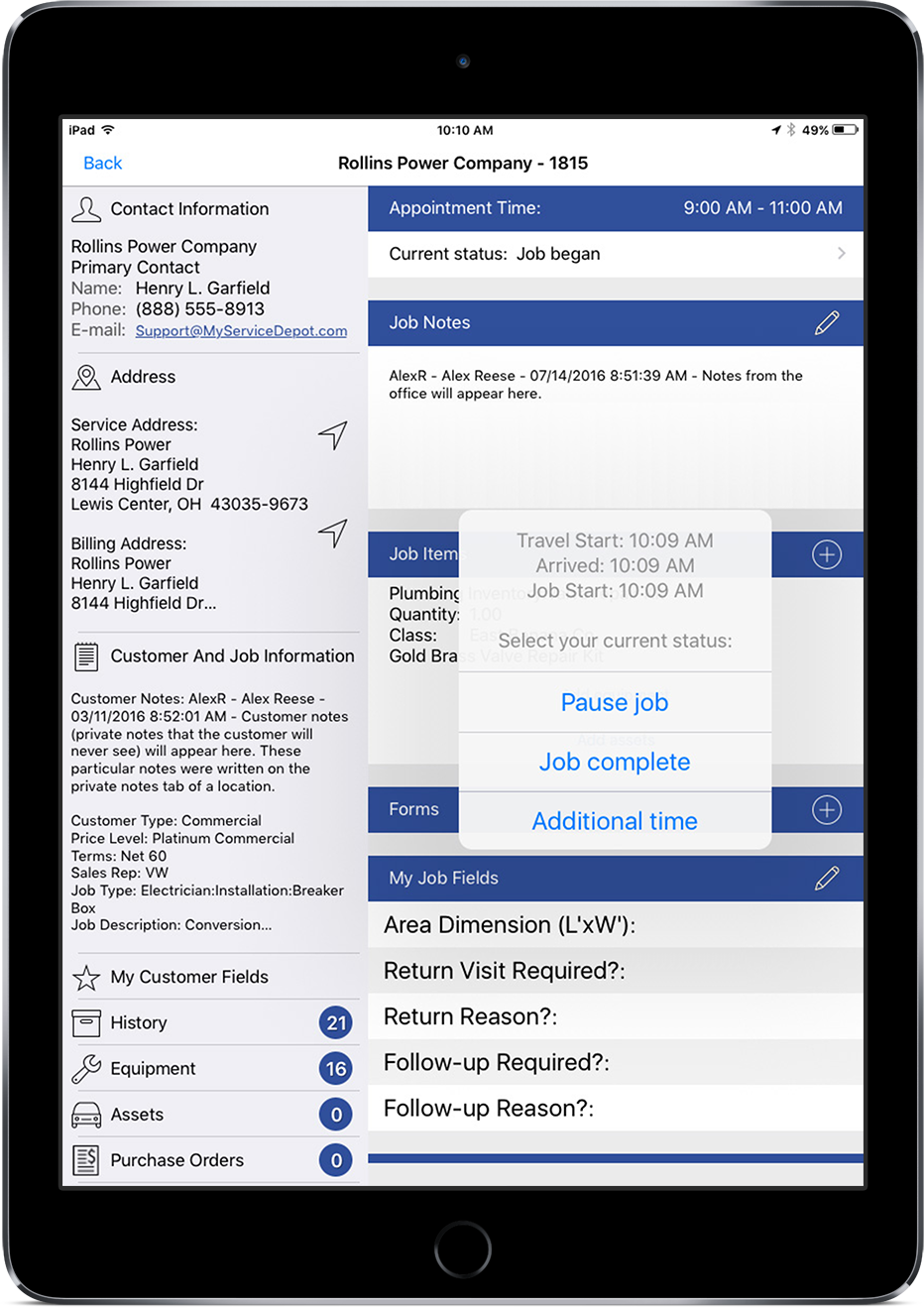 Additionally, we've added new failsafes to iFleet to ensure more accurate time tracking. iFleet will now prompt a user to clock in for the day when they attempt to begin a job without doing so. If a user attempts to clock out for the day, iFleet will first prompt them to end any jobs still in progress.
Revamped Correspondence – The correspondence forms in Smart Service have been redesigned to provide a more logical, streamlined, single-screen view of correspondence. This new screen includes critical contact information for phone calls. Smart Service users will now have a much easier time logging phone call information in real time.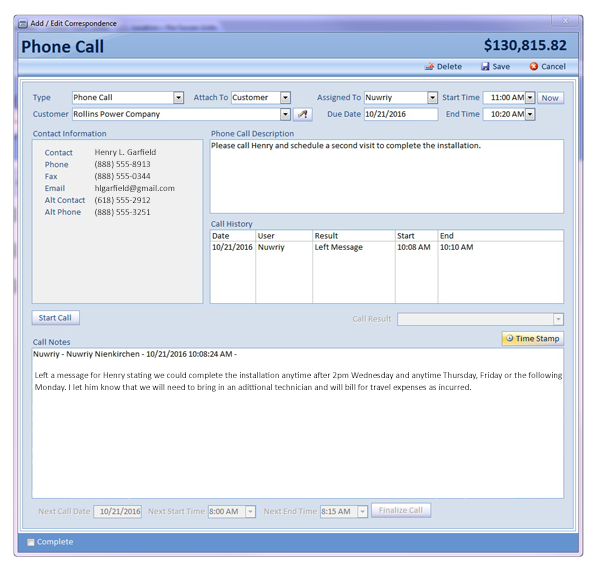 Reset Quantities for Recurring Jobs – Smart Service can now be configured to reset item quantities to zero for each job in a recurring series. This forces technicians to input a new, accurate quantity in each instance (rather than just relying on a previously used total). This makes it easier for document destruction companies (to use one example) to track which bins they emptied (or did not empty) at a customer's location on a per-visit basis.
Summary Bar Improvements – To view the assigned user's name in the scheduler, Smart Service users can hover the mouse over the summary bar. This comes in handy when attempting to quickly determine user information in a monthly calendar view.
Reporting for Alerts – Fields for alerts have been added to customer, location, and job report types. This allows Smart Service users to easily determine which customers have outstanding alerts, allowing them to resolve outstanding alerts with greater ease.
Recurrence Pattern Origin – The first scheduled date now determines the basis for all recurrence patterns (as opposed to the beginning of the calendar year).
Click to view the complete 10.96 release notes.
Click to update Smart Service!
---