Update 95: Job Profitability Reporting, iFleet Purchase Orders
By My Service Depot on Thursday, June 30, 2016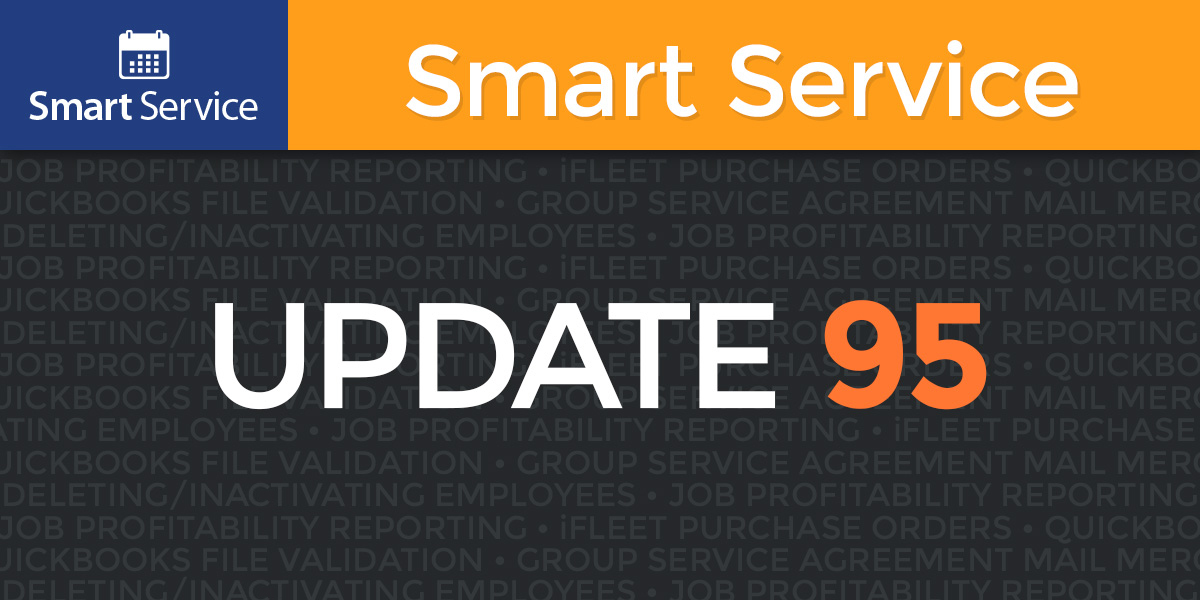 Released on June 30, 2016, Update 95 brings job profitability reporting to Smart Service and purchase orders to iFleet.
Read about these and the other version 95 updates below.
Job Profitability Reporting – Smart Service now automatically compares your material cost against the rate your company charges customers for materials to generate a rough preview of job profitability. As a result, Gross Profit and Gross Profit Percentage are viewable within every job. This information has also become available within reporting.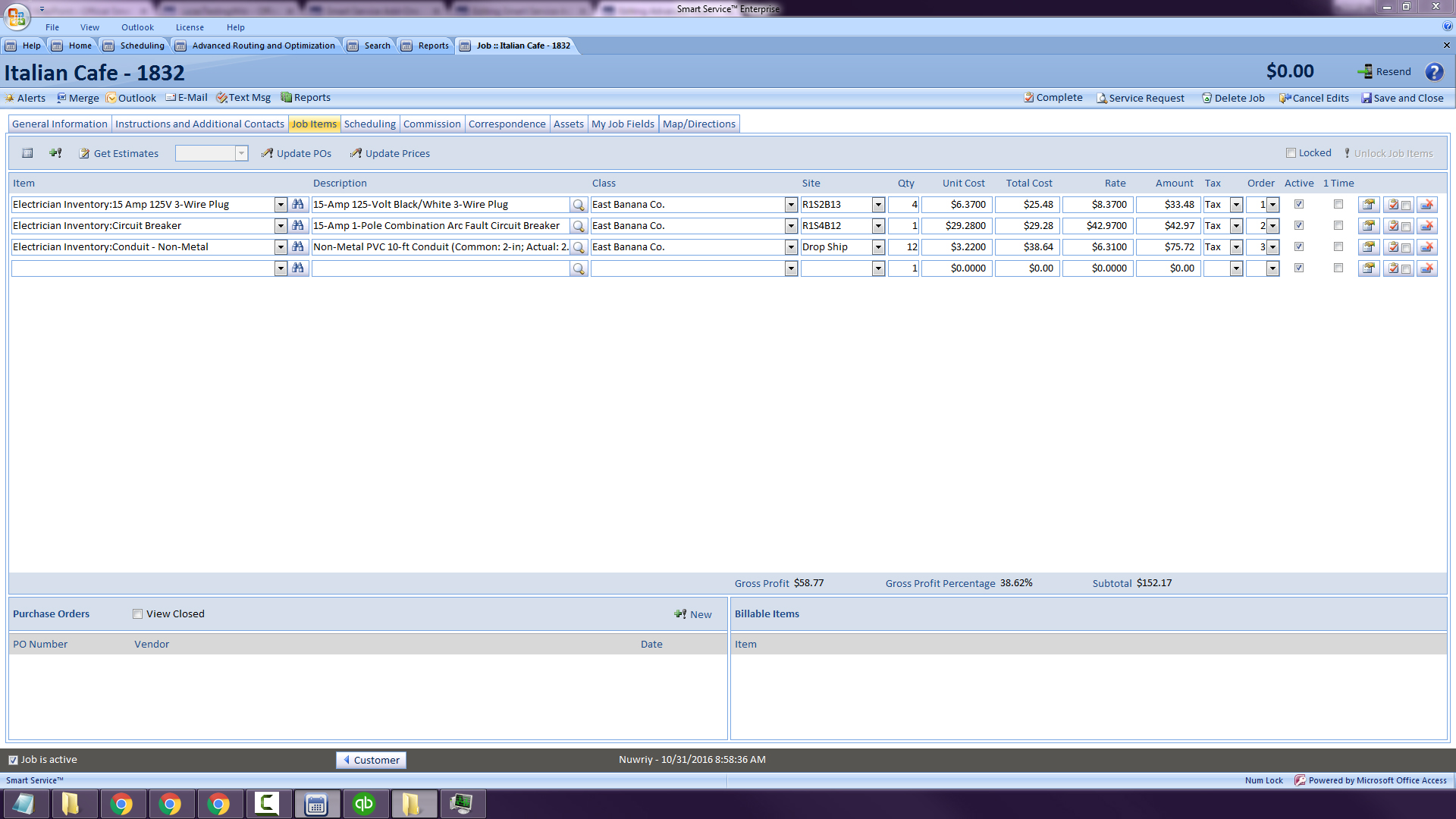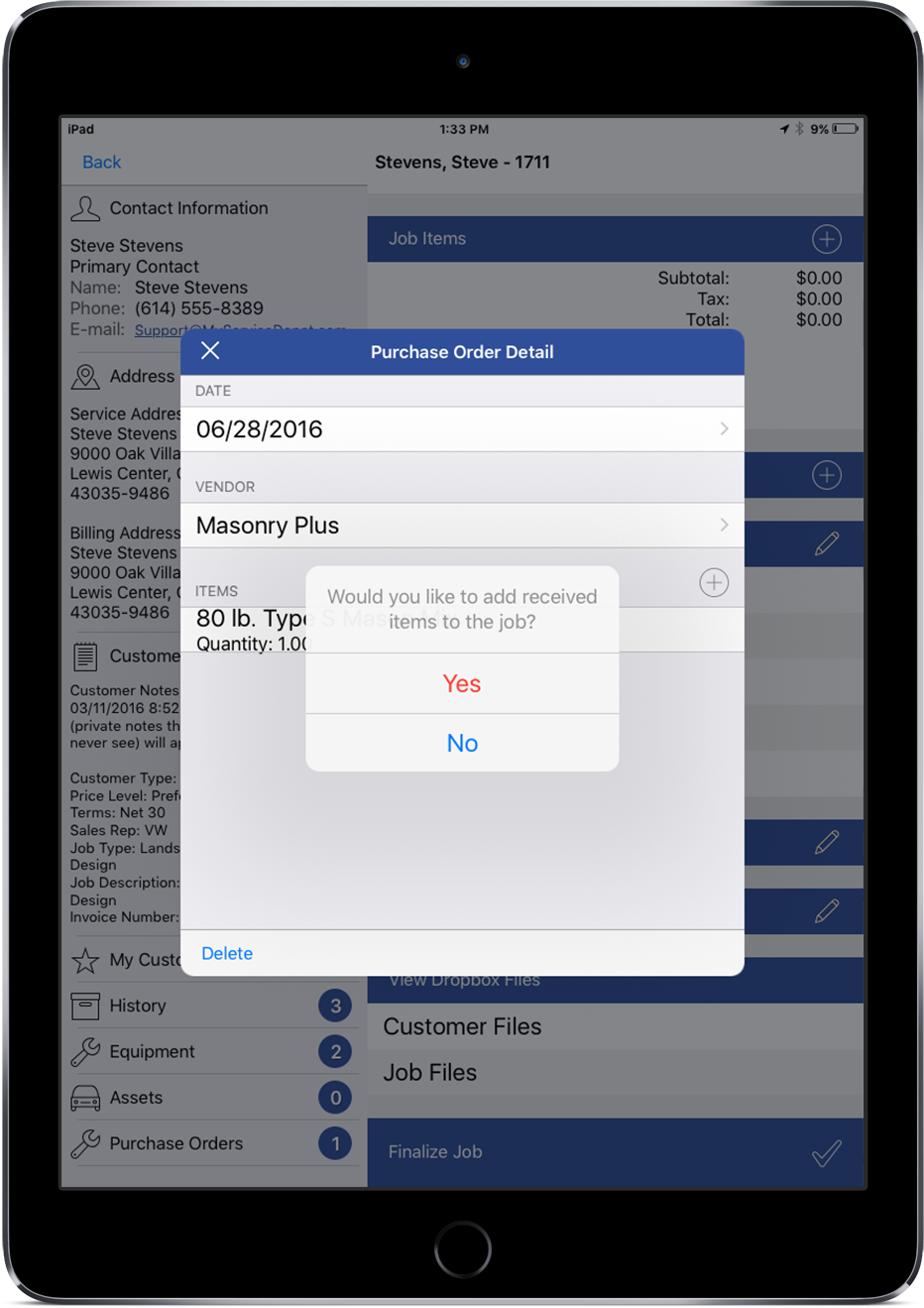 iFeet Purchase Orders – Update 94 revamped purchase orders in Smart Service. Now, it's iFleet's turn. Technicians can now create purchase orders in the field as needed. These orders must then be reviewed by office personnel in Smart Service before they can be finalized into QuickBooks.
QuickBooks File Validation – If your company uses more than one QuickBooks company file (e.g. if you run two separate service businesses from the same building), Smart Service will check to make sure it connects to the proper QuickBooks database upon startup. This prevents any records from getting mixed up.
Group Service Agreement Mail Merge – Update 94 added mail merge functionality to the service agreement module, and update 95 expands this, allowing a mail merge for a single service agreement. This allows users to use an email template to send a subscription reminder to customers on a one-on-one basis.
Deleting/Inactivating Employees – When employees get deleted or inactivated, Smart Service will now check to see if these employees have any active jobs assigned to the eliminated employee. If such jobs exist, Smart Service requires that the jobs are reassigned.
If you need help with these new features, please call (888-518-0818) or order additional training!
Click to view the complete 10.95 release notes.
Click to update Smart Service!
---