Send Job Notifications to Customers
By Ben Yackshaw on Tuesday, February 23, 2016
Here at My Service Depot, we're always seeking ways to improve our field service software and give our loyal customers more bang for their buck. That's why we're particularly proud of our latest iFleet development: customer pre-notifications.
iFleet users can now send an automatically-generated greeting message to their customer as they begin to travel to that customer's location. Let's take a look at what one of these messages looks like: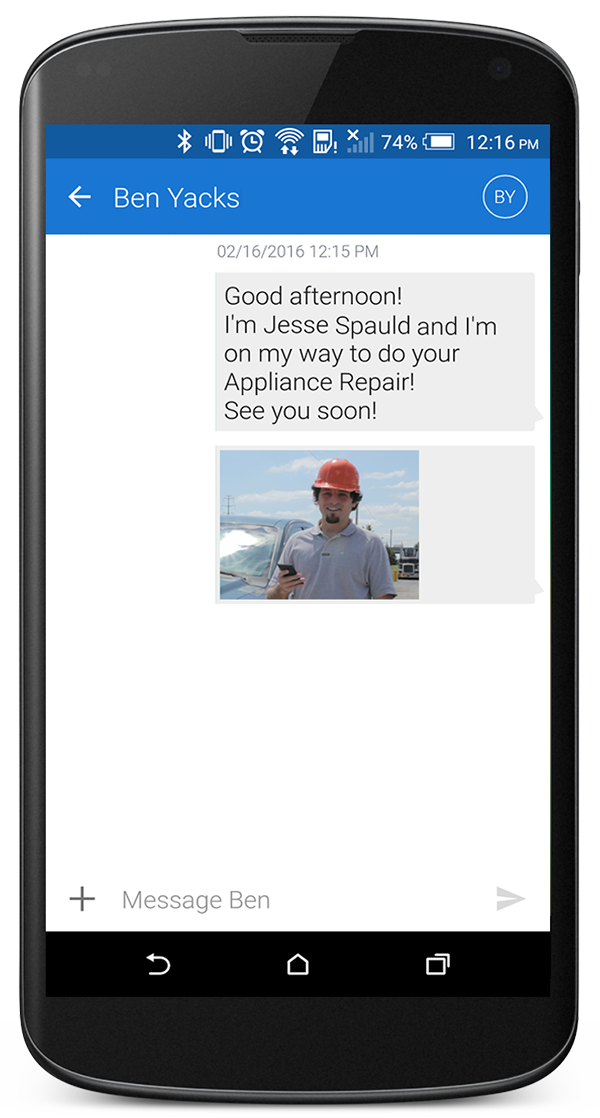 Pretty cool, right? This message serves as a great heads up for your customer, and it doesn't cost your worker a second of lost work. Why not? Because the message is automatically generated! Set up the notification using smart fields, and iFleet will automatically adapt the notification to things like the time of day and job type performed. Let's take a look at how the previous message was set up in iFleet.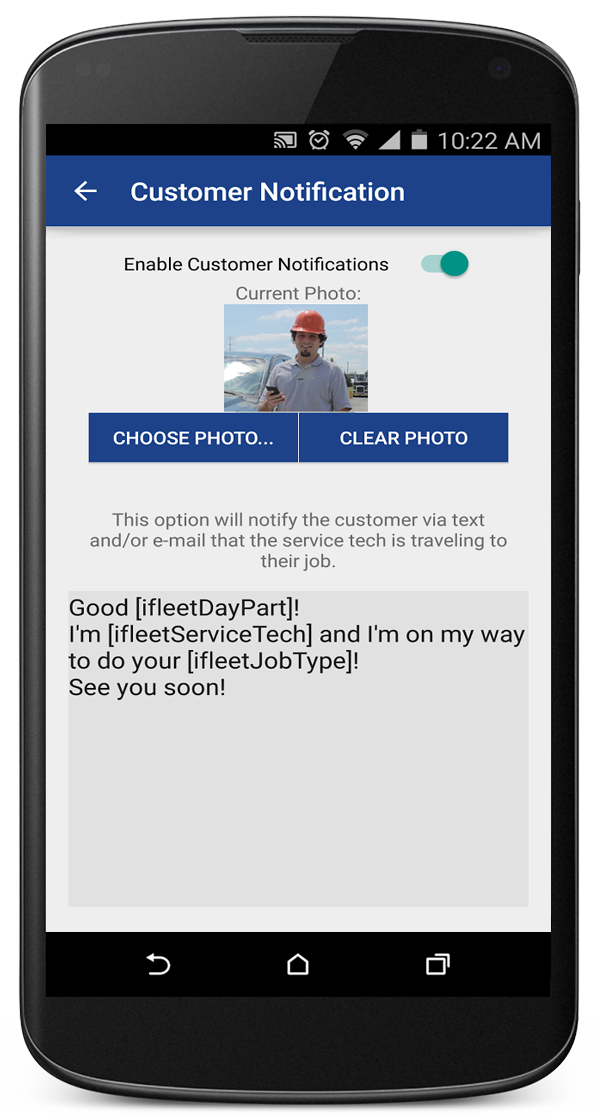 How does iFleet know when to send this message? When embarking on a new job, an iFleet user will generally tap the Start traveling to job button for time tracking purposes. If Customer Pre-Notifications are enabled, an email or text message window will pop up with the automatically generated message. From there, all the technician needs to do is tap Send!
For more information on Customer Pre-Notifications (including precise setup instructions), check out our wiki article on the subject.
Customer Pre-Notifications aren't the only exciting recent addition to iFleet. Later this week, we'll discuss Management Notifications. Until then, stay tuned to the Smart Service blog!
---