Management Notifications
By Ben Yackshaw on Friday, February 26, 2016
Earlier this week, we took a look at pre-notifications in iFleet, a brand new feature that sends reminder notes to customers before technicians head to their location to perform a service. Today, we're going to examine a related feature: management notifications.
iFleet's management notifications allow technicians to keep their managers up to the minute on their movements and job progress. At predetermined points in a job or workday, iFleet shoots managers a text message or email to inform them of the situation. Take a look at this example: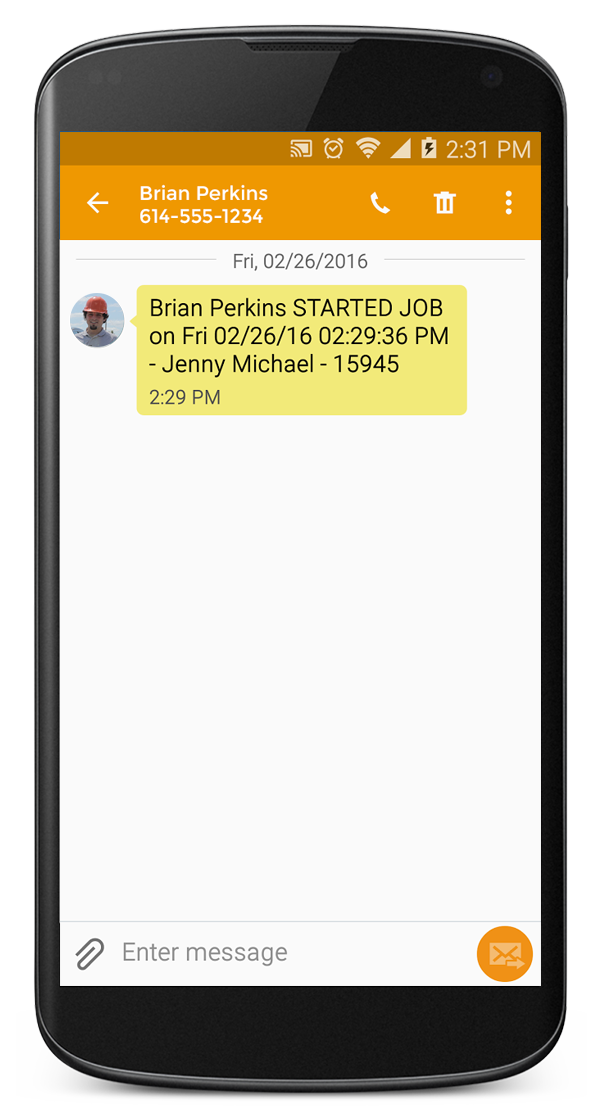 These updates ensure managers remain abreast of everything happening in their company, regardless of their location. As long as technicians have notifications switched on, they won't waste a second sending these messages. The notifications forward to the specified manager automatically whenever a tech performs the corresponding action. Should a tech, for example, clock in using iFleet, a text message will immediately inform their manager.
Depending on the size of your workforce, you might start to find some of the more trivial notifications bothersome. That's why iFleet allows users to determine which events warrant a notification. The on/off checklist is relatively self-explanatory. Take a look: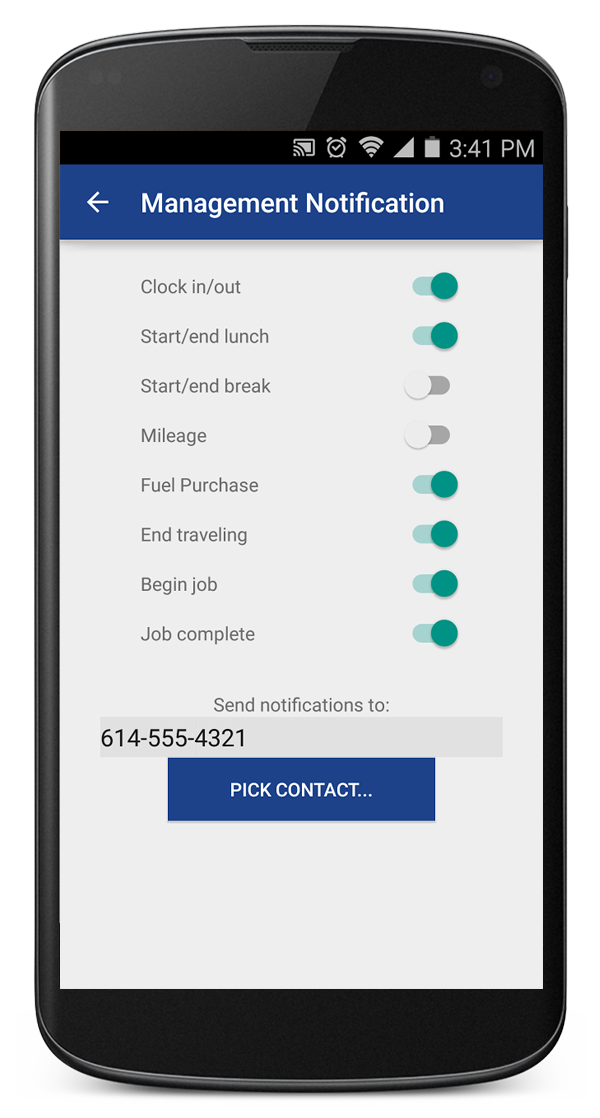 To learn more about management notifications (and to access detailed setup instructions), check out our wiki article on the subject. And remember, to stay up to date on further iFleet and Smart Service developments, continue to follow the Smart Service blog!
---