Landscaping Marketing Ideas for the Offseason
By My Service Depot on Wednesday, November 22, 2017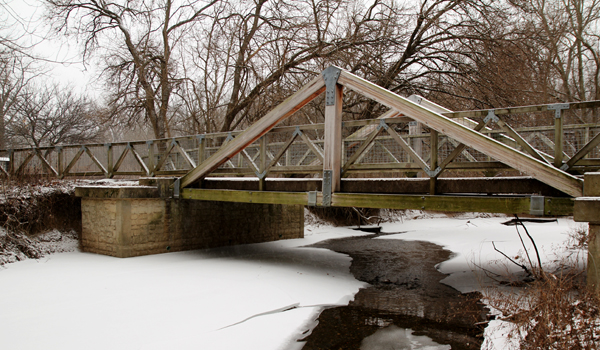 During the offseason, the owners of landscaping companies face a difficult dilemma: how do you keep your business in the minds of clients when there isn't any landscaping to be done? Rest on your laurels and your competition won't hesitate to swoop in in anticipation of the coming thaw. On the other hand, if you flood your clients with ads and announcements, you risk annoying your customer base. It's a fine line to walk, but doing so successfully will give you a head start when the changing seasons put landscapers back in demand.
Extend Your Season
Remaining active marketing-wise in the offseason becomes much less difficult once you shorten or eliminate that offseason. Though demand for landscaping drops once the leaves start to fall, that doesn't render you and your employees totally useless. On the contrary, those falling leaves have provided you with a whole new market to tap. By offering fall cleanup services, you'll give yourself an ingenious way to keep revenue coming in while also staying at the forefront of your customers' minds. Those same clients will likely hire you when the first snow falls and they need someone to clear their driveway and sidewalk. With proper planning, your business can truly become a year-round operation.
Planning, however, is essential to making this work. Make your clients aware of your fall and winter services well before the weather turns cold. This lets them plan and budget in advance. Employees that go out into the field during the summer should do so with flyers advertising your off-season services. They can stuff these in mailboxes and pass them out to customers.
Of course, no matter how exceptional you make your marketing, you probably won't stay as busy during the fall or winter as you did in the spring and summer. Therefore, you must plan to pare down employee hours in anticipation of the slow season. Let the members of your team know well in advance if you'll retain them (and how much work they can expect). This lets them make plans for other employment until spring rolls back around.
Reset Your Marketing
Even if your business continues to operate in the offseason, you'll still likely have more free time on your hands than you did during the summer and spring. The smartest way you can use that free time? Take a close look at your marketing strategy to determine what works and what doesn't. Did certain neighborhoods respond better to papering than others? Do visitors to your website convert into customers? Do you target the individuals most likely to take advantage of your services? The answers to these questions will help you determine your marketing and business plan for the coming season, allowing you to fully capitalize on the brief window in which you can offer your full slate of services.
Trying to create a marketing plan without proper analytics is like trying to build a house without a blueprint. You might have some idea of what you're doing, but the final product is likely to be shoddy and substandard. If you want to learn more about digital marketing, this time of year gives you the perfect opportunity to do it. Study Google Analytics to learn the basics of effective digital marketing and consider using that knowledge to place a few online ads of your own. If your website lacks functionality or panache, consider hiring a web designer to help you make the most of your internet storefront. If you're unfamiliar with the demographics of your area, a site like American Fact Finder can provide you with that information. Sites like Zip-Codes.com, meanwhile, offer detailed data on the average revenue of households and the value of homes within surrounding zip codes. Used together, these resources allow you to create incredibly precise ads targeted perfectly towards the people that make up your customer base.
Reaching the people you want to reach is only step one of the process, however. No matter how targeted you make your ads, they won't work if you don't offer a distinct, unique selling proposition. What does your landscaping company do better than any of its competitors? Do you offer more affordable services? Do you employ a friendlier and harder-working staff? Do you simply deliver better results than the competition? Find your answer and make it the centerpiece of your marketing. If your advantage involves pricing, make sure that your advertisements draw a clear comparison between your fees and your competitors'. If you have nicer employees, consider supplementing your ads with a headshot and personal statement from a particularly affable team member. If you deliver superior results, include pictures of some of the magnificent landscaping projects your company has executed over the years. Don't just let people know you exist, get them to realize how your existence benefits them.
Conclusion
Marketing becomes tricky even without the added complication of an offseason. However, you should look at this hurdle as an opportunity to outclass and out-prepare your competition, just as you would with any other challenge posed to your business. If you keep these tips in mind, spring will surely welcome you with an excited group of clients fighting for the right to use your services. For more marketing ideas, consider visiting our blog or contacting one of our friendly customer service representatives.
---