How Your HVAC Company Can Deliver the Best Customer Service
By My Service Depot on Thursday, December 21, 2017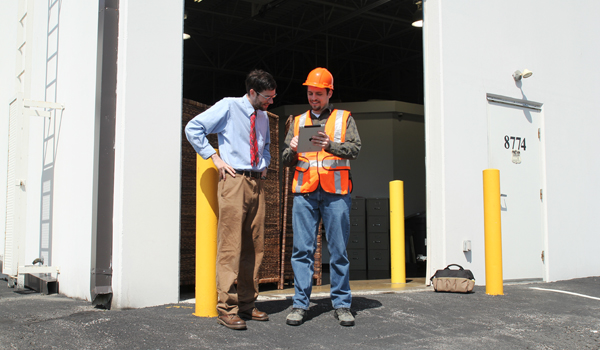 The key to growing your HVAC company lies in outperforming your competition by delivering industry-best customer service. The service you provide your customers could make the difference between increasing revenue and losing business forever. But how does an HVAC company deliver elite customer service that generates repeat customers and new referrals? This article details the most important ways to accomplish that goal.
Best HVAC Customer Service Tips
Show Up On Time
Prepare for the Job
Dress Professionally
Get the Most out of Customer Phone Calls
Follow Up with Customers
Provide Warranty Reminders
Offer Seasonal Tips
Submit Detailed Invoicing
Confirm Accurate Estimates
Show Up Prepared, On Time, and Professional
Showing up prepared and on time for a job qualifies as an essential part of delivering excellent customer service. When your HVAC technician arrives for a service call with a new customer, their arrival marks the very first impression or interaction that customer has with your company. You want that experience to begin the right way by making sure your team arrives on time and equipped with the tools necessary to complete the job efficiently. Your technicians should also dress professionally for that service call, with a clean company shirt tucked into a pair of work pants.
Get the Most out of Customer Phone Calls
When a phone call comes into your office, your staff must ask all the pertinent questions related to the issue. This way, you can help identify a solution long before your technician arrives on the job, while also beginning to build a relationship with that customer. Gathering details from the customer on the phone ahead of time will also help your techs show up prepared with the right tools, thereby providing a better customer experience. Similarly, following up with a phone call after a service appointment can serve just as critical a purpose. During that follow up conversation, you should accurately recap the work completed, advise of any maintenance tasks related to the job, and outline next steps.
Provide Warranty Reminders
Warranty reminders represent a great way to go above and beyond for your customers. By keeping accurate records of when furnaces and air conditioners get installed or serviced, your company puts itself in a position to offer valuable warranty reminders to your customers. You can deliver these via phone or email. Such reminders help lead to repeat business. Customers generally appreciate the follow-up and select your HVAC company to take care of any work the expiring warranty might necessitate.
Offer Seasonal Tips
Another way to go above and beyond for your customers? Reach out with helpful seasonal HVAC tips. These tips include reminding customers to change their furnace filter during the winter months, reminding them to check on their air conditioner before starting it up in the summer, and delivering other advice related to the heating and cooling of the home. You can include these seasonal tips in an email drip campaign, a direct mailing program, or as part of a phone call made by your office administrator. Offering seasonal tips helps you reach out to customers in a non-selling way to let them know you care. This helps your business stay top of mind as an HVAC company of choice.
Provide Accurate Estimates and Detailed Invoicing
Customers always want to know how much they have to pay for HVAC work ahead of time. They also want to make sure the final invoice matches up with what they expected based on the original estimate. Failing to set the proper expectations with customers by issuing inaccurate estimates will leave a bad taste in their mouth. Similarly, when you invoice, detail all of the work completed so your customer doesn't feel cheated on material or labor costs.
Let HVAC Scheduling Software Accelerate Your Customer Service
Your team will operate more efficiently and ultimately deliver the best possible customer service when you maximize your scheduling process. Leveraging an HVAC software solution to optimize the scheduling aspect of your business can truly help your company. Reach out to our product experts to learn how our Smart Service scheduling solution can help your business grow.
---