4 Strategies for Mobile Field Service Management Success
By Megan Pacella on Monday, October 23, 2017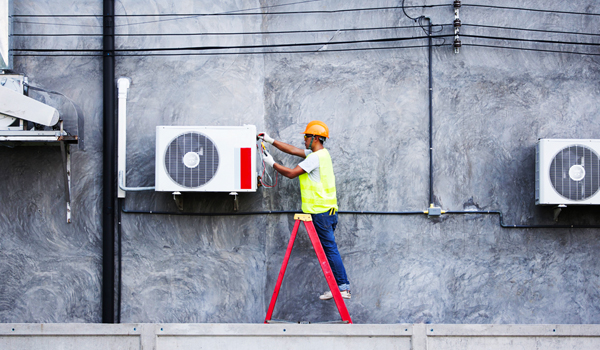 We all know that mobile technology is everywhere, but are you utilizing it to enhance your business operations? After all, there's a difference between providing your field service technicians with handheld devices and actually using those devices to streamline tasks and improve customer service. When you empower your staff with the right field service management (FSM) software, you can realize real-time communication between office staff and field technicians to improve scheduling, track billing, and even collect payment on the job.
Like any type of software, making the most of your FSM tool is all about coming up with a strategy for success. Here are a few tips that can help:
1. Start with buy-in.
C-suite executives have been known to purchase software without consulting the people who will actually use it day-to-day. This can lead to frustration and a lack of motivation to use the software in the field. Spend some time with your technicians to find out which features could make their jobs easier, which features could be frustrating or burdensome, and how they envision using software to improve their workflow. Once you choose a FSM tool, make sure you allocate resources to training. Without proper training, new software will only lead to headaches and frustration.
2. Data integration is key.
Without a well-developed FSM tool, your field staff will probably rely on paper work orders and invoices, passing them along to the office staff tasked with keeping files organized and updated. Data integration can take the manual work out of these tasks.
For example, if you use your FSM software to assign a job to a technician, he or she will get an alert on their mobile device. When they access the calendar, they will see all the job details, including the client name and address, the nature of the job, and any other important notes. Once they reach the work site, they can update the invoice with any additional line items, complete the job, and bill the client on site. When the client pays, office staff will get a notification and have access to the receipt. Data passes back and forth from the office to the field in real time, providing everyone from your technicians to administrators to marketing staff with important information that helps them make quick decisions to improve your services.
3. Get insight into work status.
You can't be on every single job your company handles — you simply have to trust that your technicians are showing up on time, providing prompt service, and billing for their time correctly. FSM software can help you keep an eye on your entire field service staff with features that allow technicians to update the status of their work from the jobsite. For example, with the click of a button techs can notify you when they are on the way to a job, when work begins, and when it is completed. If you have concerns about a technician's performance, you can keep an eye on their schedule to make sure your company offers the highest level of customer service.
4. Make payment easy on your customers.
Most of us are used to a mobile society where we can purchase items at the click of a button, no matter where we are. Billing clients long after work is completed wastes time and creates an extra step for your customers. Many FSM tools have features that allow technicians to update invoices from the field and collect payment from customers who are willing to pay immediately. When customers pay, their receipts can be emailed right away, saving the office staff a step and optimizing your company's cash flow.
With the right strategy and proper employee training, field service management software can streamline your business operations and improve customer service. The trick is to find intuitive software that includes the features you and your staff need most.
Megan Pacella is a software writer for TechnologyAdvice specializing in software onboarding and FSM. She has also written for USA Today, Bearings Guide, 10Best Nashville, and other publications.
---