Managing and Maintaining Fleets with a Field Service App
By My Service Depot on Tuesday, August 22, 2017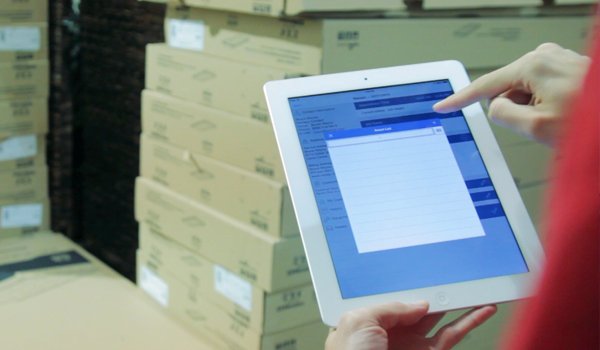 One of the most difficult parts of running a service company involves managing and maintaining your trucks, workers, and equipment. With so many moving parts, you might overlook details such as restocking, scheduling routes, and monitoring your fleet. If you already use field service software to manage the day to day operations of your business but don't utilize a complementing app for your fleets, you miss out on an opportunity to maximize efficiency every day. With a field service app, you can monitor your fleets, manage inventory and equipment, and create optimized routes and schedules.
Monitoring Fleets
With a QuickBooks add-on software like Smart Service, you can schedule and dispatch work orders to contractors and employees, integrating seamlessly with software you already use. Take this automation a step further by integrating a field service app such as iFleet that takes your clipboard and morphs it into an app.
In the morning, or when your employees' shifts begin, they will clock in remotely using the field service app. This allows you to see just what time they clock in, if they arrive late, or if they take too many breaks. As an employee embarks on their route for the day, the app tracks precise time information, allowing the company to monitor labor hours for billing and payroll purposes. When an employee leaves for a job and arrives at a job, they can mark their times within the app. Many field service mobile apps like iFleet allow for GPS time stamps, so you will know when and where your workers go throughout the day.
When you can monitor the flow of your fleet and their schedules, you can make more informed decisions to streamline business processes further and identify any problem points. If a worker takes too long to get to a job, you'll have the info you need to determine if they've abused company time. With live updates from your fleets, you can carefully monitor your employees without even stepping into the field.
Managing Inventory and Equipment
No two jobs are the same, so the type of equipment used and parts needed for each task can vary drastically. This means that employees occasionally find themselves at a job without the items they need. With a field service management app integrated with your field service software and QuickBooks, your workers can easily record parts used and parts needed to keep inventory updated in real time. Back at the office, you can make new orders when supply gets low. Techs can also see which parts or equipment they need for the upcoming jobs on their schedule, so they no longer have to drive back and forth to the office between jobs.
As we know, jobs are unpredictable, especially when working in the field service industry. For example, a plumber may go in for a simple water leak, only to find a much larger problem. This new problem could require extra time, parts, and equipment, which your office staff needs visibility on so they can bill the appropriate people. iFleet allows your employees to track this in the app, and the information gets sent back to the office, so nothing gets lost in the process. No more phone tag, lost papers, or deciphering bad handwriting on work orders.
Optimizing Fleet Routes
One of the biggest benefits of using a field service app to manage your fleet? Optimizing routes. Your team wastes time when they drive back and forth across town for jobs or return to the office unnecessarily. If an employee lives close to their first job, they would waste a lot of time driving to the office to clock in before reporting there. You could use a standard mapping app to draw out optimized routes by hand, but that could take quite some time, especially with a large number of employees and customers. Use a field service mobile app to create optimized routes for each worker based on where they live, where their work takes them, and the traffic patterns along the way.
After you schedule and dispatch jobs, you can use the field service app to ensure the order of jobs makes sense for the technician's route, and adjust as needed. If you have an appointment time that you need to meet, you can optimize routes around this appointment to ensure the day goes smoothly. Optimized routes can also improve customer service. Because a mobile field service app carefully calculates the routes, your team can dedicate their full time and attention to the client they service, without trying to rush through the job to account for a miscalculation or error in routing. Employees will work much more happily as well, with less zigzagging, backtracking, and driving across town multiple times.
Take control of your company and manage your fleets better with the help of a field service mobile app like iFleet. With iFleet, you will monitor your fleets, track inventory, and create optimized routes with ease. If you're interested in trying iFleet for your field service company, request a demo today!
---