Three Electrician Business Softwares that Can Boost Productivity
By My Service Depot on Friday, December 9, 2016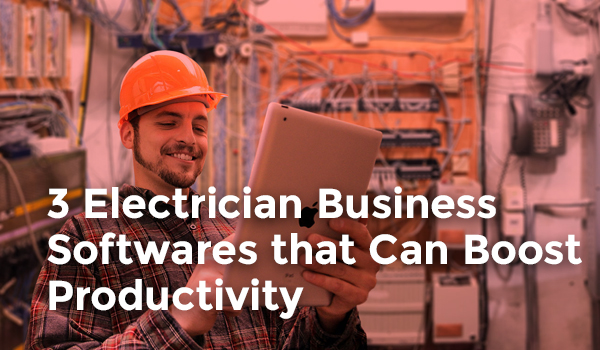 When running a field service company, it can be difficult to streamline processes and communication to ensure the maximum efficiency of your team. Although there is no panacea to productivity, there is a variety of electrician business software programs out there to help you effectively manage staff in the field and in the office, hire the best employees, and manage billing and work orders. Below, you will find three of the most helpful electrician software programs available to assist in improving employee productivity.
Recruiting and Hiring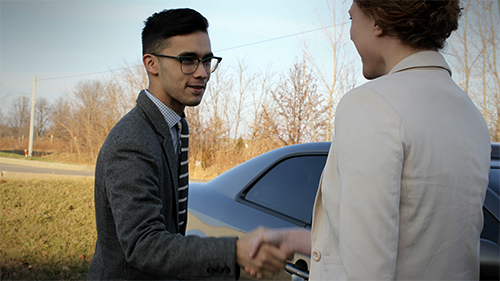 The keys to a productive workforce are hiring productive employees and making the hiring process easier. One of the hardest parts of hiring new employees is putting bias aside when assessing a potential candidate. Personal bias can cause one to look past a potentially positive or negative factor, which can result in hiring an unqualified person, or not hiring the qualified person. Automated business software such as Oracle Taleo can remove the bias from recruiting. This can prove to be valuable electrician software that ensures the electricians you hire are efficient and productive, as well as positive representatives of your company. Oracle Taleo has the ability to provide end-to-end recruiting automation, including extracting resume and social media data for review. Automated electrician software can help identify the qualities, experience, and assets you are looking for in an employee while identifying negative marks as well. But don't take our word for it, the McKinsey Global Institute states that this type of software creates better and faster matches between workers and potential employers to improve productivity.
Dispatching and Scheduling
Even after you've found the right employees, it might still seem as though you are not running as efficiently as possible. In these instances, your company may benefit from electrician dispatch software. This type of field service software can help your company cut out wasted time from unnecessary commutes to the office, clocking in/out at headquarters (rather than at a job site), and unorganized driving routes. iFleet is a leading electrician dispatch software developed to help your team work more efficiently. Some of the features of iFleet include remote time tracking, schedule syncing, navigation, updating work orders, and office communication. Dispatch software can help your team efficiently schedule projects in an order that makes sense geographically, enabling your team to complete more work orders in less time. Additionally, this software eliminates the need for paper time cards, paper work orders, and paper forms. iFleet also allows you to track the progress of your employees' work while out in the field, avoiding endless phone tag and miscommunication.
Processing Work Orders

Gone are the days when technological limitations forced companies to use paper and pen to manage billing and track customer histories. On average, each worker in the field service industry incurs $337 in printing costs a year. This adds up. For a company with 20-30 workers, switching from paper to electrician business software can save as much as $6,740 to $10,110 a year (in paper costs alone). Smart Service is an electrician software that integrates seamlessly with QuickBooks, giving your employees all the information they need in one place. Smart Service will give electricians in the field the ability to view every address, phone number, work order, schedule, and job note they need. Techs no longer need to spend as much time playing phone tag with the office. If an electrician completes extra work on the job, or requests additional parts or wires, they can input their needs into the system, making them available to office staff. Both iFleet and Smart Service work together with QuickBooks to provide seamless scheduling and billing integration.
Streamlining the company's workflow with electrician business software improves productivity across the board for both office staff and field workers. If you want to learn more about using electrician dispatch software to help your company's scheduling or billing, contact Smart Service to get a free demo of the software.
---