Want a scare? Read these common field service accounting errors.
By Ben Yackshaw on Wednesday, August 10, 2016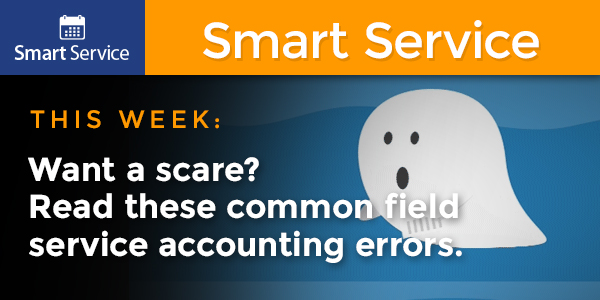 On the Smart Service Blog, we strive to provide our readers content they'll find valuable in the day to day operations of their service businesses. To do this, we'll occasionally team up with other industry leaders. Such is the case this week, with the publication of the article 5 Common Field Service Accounting Errors on Capterra's hugely popular field service management blog.
In the course of the article, we review some of the most common (and detrimental) errors we see companies make on a daily basis. Arm yourself with this list to make sure your business isn't making these dreaded mistakes. And, as always, be sure to keep tuned to the Smart Service Blog for more tips, tricks, and advice!
---