Chemical Tracking
By Ben Yackshaw on Thursday, April 2, 2015
Chemical tracking is massively important for pest control companies, lawn care businesses, and many other service industry disciplines. Relying on paper and pen to log (or prepare) this information is cumbersome at best and potentially dangerous at worst. The right lawn care or pest control software can go a long way to improving your job process and reducing your company's margin for error. Bearing that in mind, let's take a quick look at some of the chemical tracking functionality provided by Smart Service.
The most flexible way to track chemical usage information in Smart Service is via checklists on job items. Once chemicals are set up in your QuickBooks item list, simply create a new checklist in Smart Service. Then, populate your checklist with the information you wish to track. You can set up multiple choice or short answer responses.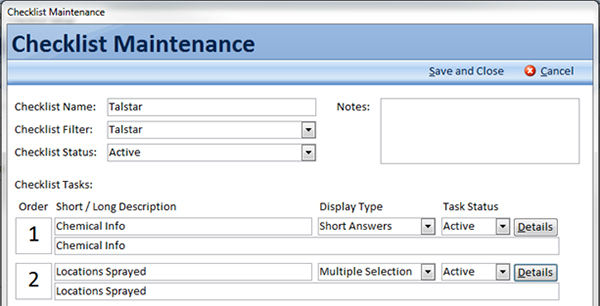 Once this is accomplished, your technicians will be able to use the checklist in the field with our mobile app iFleet. They'll simply add the chemical from their job items list, then tap the Checklist button. From here, they can start to enter their results.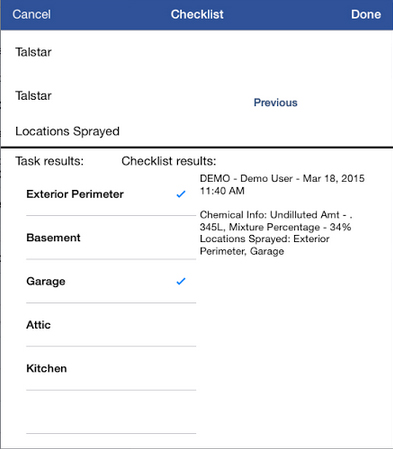 To learn more about Smart Service's chemical tracking functionality (and how you can start reaping the benefits of our fantastic pest control and lawn care software), request a free demonstration today!
---