Best Desktop Applications For Any HVAC Business
By My Service Depot on Wednesday, August 16, 2017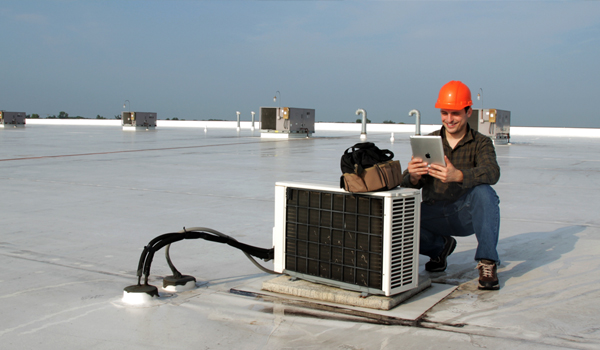 The HVAC industry is a massive and competitive one, filled with countless businesses each fighting for a piece of the pie. These days, hard work and determination alone don't suffice; you need HVAC software solutions tailored to your needs to ensure that your business achieves the sales you've worked for. In a previous blog post, we listed some of the mobile applications most essential to the running of a modern HVAC business. Though software development increasingly trends towards applications for mobile platforms, there still exist exceptional applications out there that have beefier desktop versions or have not yet made the jump to mobile. A few of these programs specifically address the needs of an HVAC business owner, whether through assisting in the day-to-day company operations or in providing industry-dependent information on parts, supply, load calculation and design. We've crafted a list of four such programs that will drive sales, encourage greater service, and help sophisticate the processes of your HVAC business.
The XREF HVAC Encyclopedia
There are so many different parts involved in HVAC products and services that even an industry veteran can have a hard time keeping track of them all. Though online databases can help, those resources are often limited and biased; they either lack information on the specific part you're looking for or are designed to guide you towards the purveyor's products. In response to these concerns, XREF has created a comprehensive encyclopedia of virtually every part utilized within the HVAC industry. Their unbiased, cross-referenced database allows its users to quickly search through 1.3 million records consisting of over three million part numbers. That database includes an exhaustive listing of suppliers and printable material safety data sheets. Though its initial cost might get too steep for new HVAC business owners, those established in the industry will get their money back and then some through the daily time savings provided by this "HVAC bible." Don't lose any more sales because you couldn't find the one part your client needed. Plus, XREF offers its users free support, training, and semi-annual updates to ensure that you remain abreast of all the changes occurring within your growing and constantly-shifting industry.
Right-Suite© Universal
As the owner of an HVAC business, few thoughts unsettle like the suspicion that one of your company's installations was not properly designed. If that suspicion proves true, it could mean a cost to you of thousands in materials and labor to fix the issue, to say nothing of the client you'll almost certainly lose in the process. Make sure your installations are designed right the first time with the help of Wrightsoft's Right-Suite© Universal, the only combined residential and commercial software solution that allows users to easily manage every aspect of a project's design. Through Right-Suite©, you can calculate loads, design, and size an installation, produce part lists, and prepare all of your documentation and reports. What's more, Right-Suite© is completely customizable; at any time you can choose the residential and commercial modules you want to add to your program, keeping you from spending money on information and features you don't need. An application with capabilities this massive can intimidate the non-technologically minded among us, so Wrightsoft made sure to include a built-in video guide to assist users learning Right-Suite's© features.
QuickBooks
For nearly twenty-five years, QuickBooks has served as the go-to accounting software for businesses of every type. Though QuickBooks is now available on a wide variety of mobile platforms, it still offers a robust package of features through its original desktop application. The program offers its users assistance in running nearly every aspect of their business; HVAC owners will especially appreciate the features that allow them to track miles and time, file invoices, create estimates, and pay contractors. No more guessing on how much mileage to compensate for, no more inaccurate estimates, and no more dealing with the complicated hassle of 1099 forms. What's more, QuickBooks' tiered pricing structure and variety of products make it easy and affordable for businesses of any size to get started. Don't hold your business back with the outdated, disorganized processes of paper-based offices. Let QuickBooks help with the day to day operations so you can focus on providing your clients with unparalleled service and value.
Smart Service HVAC Software
Running your scheduling and dispatch operations without the help of HVAC software can bog your office down and lead to costly miscommunication. Experience boosts such as quicker response rates, better first-call resolutions, efficient resource allocation, and improved customer service with the efficiency and organization an HVAC management software such as Smart Service can bring to your business. As an add-on to QuickBooks, Smart Service takes the features offered by the industry-leading accounting software and expands upon them to focus on the needs of field service business owners. Smart Service automatically integrates all the data in your version of QuickBooks, allowing you to immediately increase the efficiency of your business and its employees. In addition to providing regular product updates and help desk support, Smart Service also offers a comprehensive mobile app to keep HVAC technicians connected and organized while out in the field. If you're looking to take your HVAC business to the next level, Smart Service can help.
---