The Four Best HVAC Books
By My Service Depot on Monday, October 30, 2017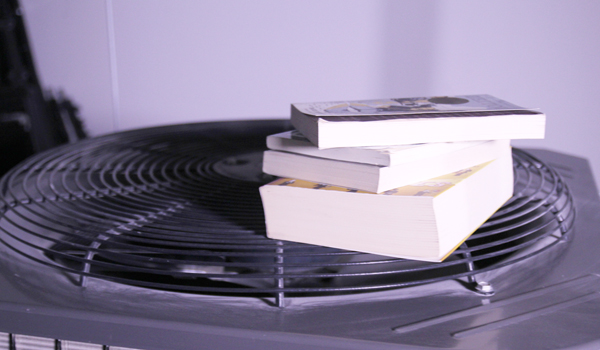 The only constant, as the saying goes, is change. This is especially true in HVAC servicing and installation, as the consistent development of new technologies and techniques continue to change the business in exciting and unexpected ways. The downside to this perpetual evolution? HVAC businesses often find themselves awash in a flood of information; they know that they have to keep up with the newest advances in order to remain competitive, but with so much to learn, it can become difficult to decide where to start. Luckily, several books on the market today have proven themselves incredibly useful resources on both specific aspects of HVAC work and on the changing industry as a whole. We've compiled a list of the best of the best, texts that any HVAC owner or technician can use to sharpen their skills and learn a few new ones.
HVAC Equations, Data, and Rules of Thumb, 3rd Ed. (Arthur A. Bell Jr. and W. Larsen Angel)
All the new knowledge in the world won't do you any good if you don't have the basics down. Now in its third edition, this textbook has proven equally indispensable to HVAC technicians learning their craft and to experts who simply need to brush up on their knowledge. In addition to the definitions and equations necessary for HVAC work, this text includes useful rules of thumb for everything from heating and cooling to lighting and ventilation. Both you and your technicians will appreciate the wealth of information it provides on all aspects of HVAC work, including contact information for industry societies and trade organizations. These institutions make great resources for HVAC owners looking to expand their company's reach or for technicians who wish to learn more about the business side of the industry. The newest edition of HVAC Equations, Data, and Rules of Thumb was released in 2015, making it the most recent all-purpose text on HVAC available today.
Refrigeration and Air Conditioning Technology, 8th Ed. (John Tomczyk, Eugene Silberstein, Bill Whitman, Bill Johnson)
Refrigeration and air conditioning work likely represents much—if not most—of the business your company receives. Therefore, your technicians must remain highly knowledgeable in this area, one so vital to your business. By giving them the information they need to improve or polish their skills, you not only ensure better work and happier customers, you set your company apart from competitors who don't invest in employee training. Refrigeration and Air Conditioning Technology leads the way in terms of comprehensive knowledge in all facets of refrigeration and air conditioning service and repair. Its topics range from the foundations of the craft to practical applications to the newest in sustainable, environmentally friendly technologies. Your technicians will appreciate the inclusion of workable examples and over 260 supporting photos. Dispatchers will appreciate the text's focus on the development of the soft skills that can improve customer relations and drive sales.
Electricity for Refrigeration, Heating, and Air Conditioning, 10th Ed. (Russell E. Smith)
Working with electricity can be perilous no matter the industry. Exceptional precision is required to ensure that the job is done correctly and that neither the technician nor the client are put at risk. Hitting shelves on January 1, 2018, the latest edition of this text represents the newest information regarding the electrical principles and practices that all HVAC technicians should familiarize themselves with. In addition to discussing skills, techniques, and the foundations of the field, this text also provides the latest on current trends and technologies within the industry. Stay one step ahead of the competition by giving your technicians the opportunities to learn about diagnoses and troubleshooting methods essential to those who wish to work with the newest and most advanced HVAC products on the market. Even your most experienced and knowledgeable employees will find something new and useful in this book.
101 Ways to Suck as an HVAC Technician (R.J. Schuster)
Though all of the above texts include practical applications of the knowledge they contain, that doesn't change what they are: textbooks. Sometimes, reading such tomes makes for a dry or humorless experience. 101 Ways to Suck as an HVAC Technician goes the other direction, providing stories from the author's time working in the HVAC industry as everything from an apprentice to a wholesaler rep. These tales both entertain and inform. Anecdotes include the mistakes the author made and the disasters he experienced as he grew in his craft and advanced in the industry. Your technicians can chuckle over this book between jobs and refer to it whenever they need to know what not to do. You might even consider getting a copy for each of your employees as a small gift this holiday season.
Conclusion
There's a whole world of information regarding the HVAC industry out there, so much that no one person could ever hope to learn everything. Those that simply shrug and give up, however, doom themselves to getting left behind as the industry continues to develop and change without them. If you stop learning, you—and your business—will stop growing. These books will give you and your technicians the tools needed to keep up with the industry's rapid pace of change and help them provide your clients with an efficient and complete service experience. Look at these books as an investment in yourself and your business.
---