Asset Management
By Ben Yackshaw on Wednesday, June 10, 2015
Managing assets with Smart Service As your company expands, it's more difficult to keep track of company-owned equipment. At any given point, your assets may be scattered across multiple jobsites, sitting in the back of your office, or in transit to a new location. Tracking these high-value items with paper and pen is a recipe for disaster. Service industry software like Smart Service ensures your assets are always well-organized.
Smart Service tracks assets by the jobs to which they are assigned, and it also lets you add assets to your work orders as billable items. Let's take a look at the many facets of working with assets within Smart Service.
Setting Up Assets as Billable Items 
Assigning an asset to a job is useful in instances where important equipment (such as a crane or a generator) needs to be kept at a job site for several days or weeks until work is completed. Assets deployed in this way can also be added to work orders as billable items. To accomplish this, the asset simply needs to be associated with a QuickBooks item in Asset Setup.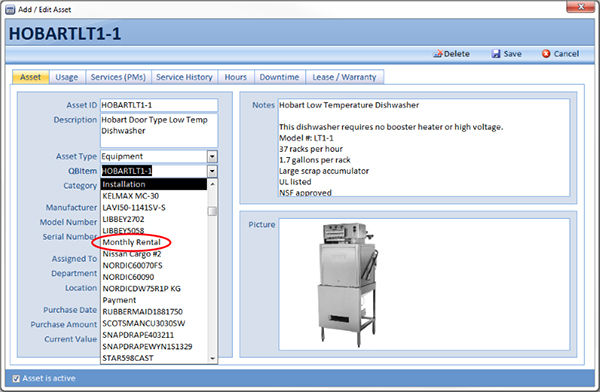 Limiting an Asset to a Single Job
If you want to prevent an asset from being assigned to more than one job, you can do so in Smart Service. This will prevent you (and any other Smart Service user in your company) from double-booking important assets.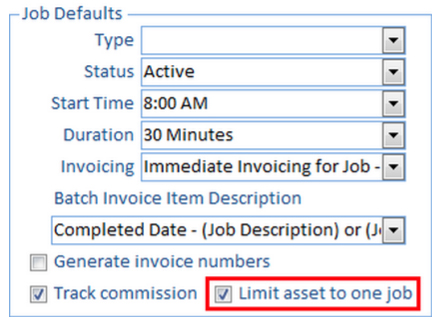 Managing Assets in the Field with iFleet
Tracking, managing, and billing for assets are not duties limited to office staff. With the mobile app iFleet, field technicians can also get in on the game. Workers can add assets to a job in the field, and also make sure those same assets are added to the work order as billable items.
Smarter asset management is just one of the many benefits available to today's service company via the software powerhouse Smart Service. To get a complete tour of Smart Service and learn how the program can work wonders for your business, request a free demonstration today.
---