Update 99: Time Tracking
On July 31st, 2017 by
Update 99 overhauls and improves time tracking in both Smart Service and iFleet. Read on to learn about the new system!
Update 99 is all about time tracking, providing a complete overhaul to the way time tracking works in both Smart Service and iFleet. The best way to learn about the new changes? See them in action. Hit play on the video above for a complete walkthrough of the new, revamped, and improved time tracking screens/features in Smart Service and iFleet.
The old "Manually Post Times" screen has now become the new "Post Work Orders" screen, while the old "Enter Work Orders That Have Been Completed" screen has now become the new "Post Work Orders" screen. You'll find these changes broken down below. At a broad level, the changes will repurpose timestamps to better address the three purposes of time tracking: billing, job costing, and payroll.
Post Timesheets – A new "Post Timesheets" screen has replaced the old "Manually post times" screen in Smart Service. This new screen features a completely new layout, as well as several key advantages:
Times associated with estimates can now post to QuickBooks.
Job times can be posted to QuickBooks even if the associated job has not been invoiced.
Filter options now exist to group times either by service or by employee.
"Posted Date" and "Posted By" fields now exist.
New checkboxes help indicate which times are billable and which times have been posted to QuickBooks.
Clock in/out times display at the bottom of the list in a special blue section.
Incorrect or missing timestamps from iFleet will be highlighted in red, helping to identify them for correction.
By default, the only times displayed will be for completed jobs. However, an option to view times for incomplete jobs also exists.
Post Work Orders – The "Enter Completed Work Orders" screen has been renamed "Post Work Orders" and revamped with the following functionality:
The "View Completed Jobs Only" options is now selected by default. A new option called "View Incomplete Jobs" allows users to do just that.
Users can now open jobs from the hypertext job name.
Job exceptions now appear in red below the job name to make them more noticeable.
Users can now view jobs by either the scheduled date or the finalized date, depending on preference.
Filter options now allow users to group times by employee or select date ranges.
NOTE: The designation "Work Orders" is determined in your custom Smart Service terminology. If you use an alternate term (for example, "Service Tickets"), this new screen will be named accordingly (using the same example: "Post Service Tickets").
Add Billable Times via Job Items – In both Smart Service and iFleet, job times (such as production time) can be added to a job as a line item. This will help both office and field staff bill for labor hours in an accurate and easy way.
When converting production time into a line item for a job with multiple workers, you have the option to create multiple line items (one for each worker) or a single line item (for a single labor charge).
In Smart Service, missing time information is now highlighted for correction.
Time can be added as a line item or converted into a line item in both jobs and estimates.
Time Correction via Scheduler – To view employee times directly from the scheduler screen, right click on a job and select View Time Details. This provides Smart Service users a convenient shortcut to view and edit time information.
Reporting Improvements – All of the new time tracking features work when running reports in Smart Service. Older time tracking reports (those created in a previous version of Smart Service) should still work with the new time tracking system.
Mobile Workforce – Travel and production times are now viewable on the Mobile Workforce screen.
New Form Fields – Asset model and serial number have now been added as available fields when generating custom forms for use with iFleet. To see a list of all available form fields, consult this master document.
Click to view the complete 10.99 release notes.
Click to update Smart Service.
---
The Cost of Payroll Outsourcing
On July 27th, 2017 by
If you're considering outsourcing your company's payroll, you've likely wondered what the average cost for a payroll company is in 2017, how these services work, and whether or not outsourcing payroll can save your company money. Today, more and more business owners turn to payroll providers like ADP to avoid the hassle of handling payroll themselves. Payroll service providers can help mitigate problems that arise once you factor in local taxes, overtime hours, and other variables. Even though these companies provide a valuable service, one should understand the true cost of payroll outsourcing in 2017.
Evaluating the cost of an outsourced payroll service can help you improve your cash reserves for expansion, marketing, or other important business activities. A cost/benefit analysis can save you major headaches later, especially if the payroll service wants to lock you into a long-term contract. Learn more about the costs and benefits of outsourcing your payroll below.
Payroll Outsourcing Cost Breakdown
Many different costs are associated with outsourcing your company's payroll. From one-time fees, tax-preparation fees, and the monthly cost of the service itself, the total amount that you pay per month can vary widely depending upon the service you choose. Many payroll service companies offer several tiers of service, ranging from the most basic (simply calculating and depositing employees' checks) to the most sophisticated (offering prepaid cards, managing state unemployment insurance and wage garnishments). However, across all payroll companies, several common costs exist, including the following:
Basic Payroll Outsourcing Costs
In 2017, the vast majority of outsourced payroll companies charge a basic package fee, ranging in cost from $20 to $250 per month. The cost of outsourced payroll includes direct deposit, paycheck processing, standard tax filing, and an online portal accessible by both employers and employees. The costs associated with a basic payroll package take into account all of your company's pertinent details, such as state of residence, the complexity of your jurisdiction's payroll tax, pay period frequency, and employee quantity.
For example, a company of 25-35 employees that uses well-known payroll processing companies like ADP pay up to $1,500 a month for basic services. In many cases, larger companies will receive discounted package fees, bringing the per capita payroll cost down for large employers. For small businesses—like many field service companies—this cost can make a bigger difference.
Frequency of Pay Periods
Many companies who outsource their payroll have to change their pay periods to avoid additional costs to process payroll transactions. If your company pays weekly or biweekly, you could incur additional costs compared to a business that pays monthly. Changing pay frequency can negatively impact employees. So, before engaging with a payroll company, ensure you can afford the additional costs. Carefully weigh the benefits of changing your pay periods.
Many payroll services charge the basic fee, regardless of the pay periods, and adjust the cost accordingly based on the frequency of payroll transactions. For example, you may experience $20 weekly, $30 biweekly, or $40 monthly fees. For weekly pay periods, you could end up spending double the cost for monthly pay periods. These fees on top of your basic package cost can add up.
If your payroll company mails paper checks to your business, you may incur additional fees for printing and delivery. Even if you get free standard delivery, additional charges for expedited or out of state deliveries may exist.
Payroll Tax Assistance
Although most basic packages cover tax assistance, many companies will charge extra for end-of-the-year processing to get ready for tax season. The additional payroll outsourcing can cost an extra $25 to $75 per employee, as can W-2 printing, mailing, and reporting. Additionally, the complexity of your payroll becomes a consideration, just as it does with the basic payroll package. If you have employees in multiple states, payroll companies will often slip in extra fees to handle their taxes. If you outsource your payroll, note the existence of such fees before choosing a company. In some cases, you can save a lot of money managing payroll yourself.
One-Time Fees
Even if you do payroll in-house using a service software, you must consider certain one-time fees. Some of the biggest payroll costs comes from setting up a system to record hours, then implementing the necessary system upgrades and updates. Some payroll processing companies will charge you to upgrade these systems.
Additional Fees
If you have already decided to outsource payroll, ensure you budget for additional fees that aren't always included in the basic package cost. Many such fees are necessary for proper and efficient payroll management. These fees typically include services such as direct deposit, check signing, per-envelope stuffing, new employee reporting, and more. Additional fees can apply for payroll adjustments or emergency paychecks, so plan accordingly when outsourcing payroll.
Benefits of Outsourcing Payroll Processing
Although payroll outsourcing costs can become burdensome, the time outsourcing saves can still count for a lot. Depending on the size of your company, employee garnishments, contractor/employee designations, the location of employees, and other factors, payroll processing and the associated tax management can eat away at time you don't necessarily have.
Payroll processing services employ experts in the field, professionals less likely to make errors. However, depending on how much capacity they have, you run the risk of becoming "just another account." Ask for reviews from other clients to make sure that a payroll company's quality of work is good. Find out how easy it is to get access to your account representative. Keep an eye out for new start-ups that may not have quality systems in place to prevent errors.
Talk to your accountant to determine what services you need for payroll processing, how much time the processing will take, and the associated fees involved. This will determine if the payroll outsourcing costs are worth it.
Additionally, you should continually revisit the possibility of outsourcing your payroll or switching to an in-house payroll process as your business grows. Different size companies pay different rates with most service providers. For processors like ADP, the more employees you have, the less it costs for each employee's payroll.
How to Save Money on Payroll Processing
Payroll outsourcing costs can add up, especially for tasks or services not covered by the basic package. For smaller companies, this can force a make or break decision for the bottom line of your company, as the benefits don't always outweigh the costs. A variety of ways exist to decrease your payroll costs, such as streamlining business processes, using business management software, and adjusting pay periods.
Streamline Business Processes
When you bring your payroll processing in-house using service company software, you want to make sure that the software you choose assists with other business processes. This will make your investment worthwhile. Streamline your payroll processing along with other internal processes when you choose to handle payroll internally. Many payroll companies only offer payroll services, leaving you to find other companies or software options to manage accounting, taxes, and other business procedures.
For field service companies, investing in field service software not only helps bring down payroll outsourcing costs, but can help streamline other processes such as scheduling, dispatching, communication, and accounting.
Direct Deposit
Using a business management software can enable you to create direct deposits into your employees' bank accounts. QuickBooks, for example, can integrate direct deposits with a small fee for each paycheck. Currently, the fee is $1.75 per paycheck. Meaning that if you pay your employees bi-weekly, the fee per employee would only be $45.50 per year. When compared to the fee many payroll service companies charge (between $4 and $9) this can save you up to $188 per employee per year. For a company with 25 employees, this translates to an additional $4,700 per year. That amount could come in handy for upgrading equipment or trying new marketing tactics.
Payroll Periods
If you pay your employees on a weekly basis, consider changing your pay periods to bi-weekly. Instead of paying direct deposit fees (or postage) 52 times per year per employee, you will halve the cost. Using the numbers provided by QuickBooks, this can cut your fees from $91 per employee per year to $45.50. 45 dollars may not seem like a lot, but when you consider the higher fees payroll services charge for direct deposit, this can reduce your spending by up to $234 per employee per year.
However, use extreme caution when using this strategy. If your employees count on weekly paychecks, this can cause some serious tension. While you can save even more money by switching to monthly paychecks, your employees may start shopping around for a new company should you do so.
Avoid Penalties
Payroll processing accuracy can allow you to avoid payroll penalties. The IRS estimates that 40% of small to medium-size businesses pay a penalty for failing to deposit withholdings, miscalculating withholdings, or making incorrect filings. On average, the penalty for these businesses amounted to $845 per year. Making even small mistakes while calculating your company's payroll can lead to penalties when tax time comes around. No matter what type of payroll solution you use, always double check the numbers to ensure that you won't incur payroll penalties.
Consider Interns
For many companies, the opportunity to teach applicable industry skills to college students may seem like a costly proposition. However, internships can provide your company with valuable work from students interested in your field. Setting up an internship program can allow you to altruistically contribute to the budding careers of young professionals, but also get work you need completed at a lower cost. If your business is located near a college, university, or even technical school, there is a very good chance that a nearby internship coordinator would be thrilled to have your company on their roster of potential internship providers.
Temporary Workers
For many tasks, temporary workers make a great resource to tap into to reduce your payroll costs. As opposed to spending time calculating the appropriate payroll for these workers, you simply receive a bill from the temp agency for their work. Because the staffing agency takes care of payroll for these employees, your process becomes more streamlined. However, this method requires caution, as staffing agencies will have a markup above what you would normally pay someone hourly. Screen these workers before allowing them to contribute to projects, as mistakes made by new temporary workers reflect poorly on your business.
Final Thoughts
Payroll outsourcing costs are hard to avoid if you can't manage the processing in house. No matter what, there will be fees associated with managing payroll, whether internally or externally, so it's important to conduct a cost-benefit analysis to ensure the route you take will save your company money in the long run. Take advantage of the features offered by business service management software to help streamline processes and bring down your payroll outsourcing costs.
---
Top HVAC Marketing Tips
On July 24th, 2017 by
Advertising sets up the foundation for success in any business, encompassing many tactics, schools of thought, and skill sets. In the HVAC industry, the most effective advertising is strategic, proactive, and repetitive. Taking advantage of unique HVAC advertising concepts and transforming them into an effective campaign—a long-term process with a lot of trial and error—can sustain and grow your business for years to come. Don't put money into ineffective HVAC marketing strategies. Instead, include these key elements:
Conversion-Based HVAC Website Design
In today's digital world, your HVAC marketing plan must include an up-to-date website that users can navigate at home or on the go via their mobile devices. A lot of moving parts on any website influence the effectiveness and return rate. A design initiative must focus on converting visitors into new HVAC leads, and every website should have a standard conversion goal, such as:
Filling out a contact form
Scheduling an appointment
Signing up for a newsletter
Your company's website forms the backbone of all your advertising efforts, so make sure you give people what they're looking for when they visit. If your website's user interface is displeasing, users will quickly click over to a competitor's site. Moreover, HVAC owners usually view their website as an online brochure. In reality, it's more than capable of generating massive amounts of sales and leads.
It's also important to establish credibility and convey your HVAC expertise to potential customers through your site. Providing a detailed company overview, the history of your business, your mission, vision, and overall qualifications will help visitors gain some insight about your business.
Convey A Message With A Clear Call To Action
Advertising with urgency is a little tricky. It requires a lot of patience and proper timing. Give potential customers an option for immediate action. This helps to develop advertising materials that will catch a buyer's attention. This type of advertising strategy is known as a call to action. The best types include words that will inspire the reader to take any immediate action, such as "Try A Free Trial Today!" If the message doesn't convey anything, don't expect consumers to follow through.
Promote Your Company With A Customer Referral Program
Customer references equate to pure gold in the advertising world, and yet very few corporations conscientiously leverage the power of the referral. When fused with other advertising tactics, a word-of-mouth referral can have an enormous impact on your bottom line.
Consider offering your clients a credit, such as $25 or $50 off their next purchase. Advertising a customer referral program with incentives can help promote your business even further. The average consumer knows very little about their HVAC system and even less about who to call for services. If you haven't already, consider offering a referral credit to current and past clients as a reward for sending new customers your way.
HVAC Software
HVAC software can go a long way in helping you streamline your HVAC business. With a digital customer database at your fingertips, this type of resource fundamentally changes how you do business. Storing each client's service contracts, service history, contact information, and work notes in a centralized, searchable database paves the way for you to take your customer service initiatives to the next level in advertising.
Good Business Reputation
Reviews have always represented an important factor in keeping customers coming in, but today, that importance gets amplified by internet content. Websites like Google My Business, Yelp, Angie's List, and the Better Business Bureau offer third party resources for ratings and reviews. Reviews are all about the experience and making customers satisfied with your work. Every little imperfection affects your online reviews, and effectively your reputation. The best thing your HVAC company can do to avoid negative feedback? Set high standards. Unhappy customers love to write negative reviews, and those negative reviews will affect your lead generation. However, if you consistently do great work, an online reputation will help you earn more customers over time.
Create an Email Campaign
With an email marketing campaign, you can keep your existing customers engaged and your company on their mind. Use email services such as MailChimp to remind your customers about seasonal maintenance, promote new services, and offer repeat customer discounts. If you do not stay proactive in reminding your customers about regular maintenance services, you will miss out on a key HVAC marketing strategy for growing lifetime customer value and preventing your customers from going to your competitors.
Create A Long Term Plan
Are you ready to embark on an ongoing effort towards long-term success? Get down to business by creating a written document with a realistic set of goals. Stick with the plan, and as the year progresses, refer to your goals to determine if you're on the right track. At the end of the year, calculate your cost per lead to determine what needs adjustment and what worked well. Let the tracking data you've collected dictate how to make better marketing decisions next year.
Following these seven points will assist you in conveying powerful messages to your audience. Remain passionate, focused, set your priorities, but most importantly… have fun!
---
Top 5 Landscaping Websites – Strategy and Execution Mean Everything
On July 13th, 2017 by
Think of a website as a snapshot of your organization. At a glance, your site should grab a user's attention by any means necessary (and in the shortest amount of time). When users land on a page, what jumps out to them typically determines if they will stay or navigate further into the site. Studies have shown that within a seven-second window, the viewer has already subconsciously made the decision whether the content seems relevant and worth engaging with. For this reason, a website needs to pack a punch and do so quickly. Within this short time frame, the website must show user-friendliness, novelty, and also call the user to action, giving them something to do with the information presented.
Within seven seconds, a user has decided whether or not they will share a site with others. For users looking for field service companies, such as landscaping companies, this seven-second window could make or break your reputation and sales.
Since many of our clients own or operate landscaping businesses, we come across a variety of landscaping company websites. We've noticed that while the majority of landscaping websites we see may look pretty, there are glaring weaknesses when it comes to converting potential visitors into customers. After all, no matter how pretty a landscaping business looks, if its not attracting new business, the grass just might be greener on the other side.
We spent countless hours scouring the web for the best 5 landscaping company websites we could find. The websites we chose as the best 5 overwhelmingly pass the aesthetic test, but more importantly utilize effective site structure and web marketing techniques to increase revenue. Without further delay, we present to you the top 5 landscaping websites online today:
Brightview –  Commercial Landscaping Services
Brightview captures users with a bright green banner of a lush garden. The large size, interactive icons they use showcase outdoor scenes that attract users with color and "buzz words" that can stimulate an action. Images represent a great way to not only break up written content, but also engage the user with a "click here" mentality. Verbs, such as "shop, reflect, and learn" subconsciously elicit a demand and compel your readers to take action. These words on top of vivid outdoor images allow customers to relate to their own yard and lure the reader into traveling further into the site.
Davey Tree – Professional Tree Care Since 1880
When looking at the site for Davey Tree, the user notices the content spread out in an "F-pattern." Across the top header, icons from right to left offer Davey Tree services, and this pattern also continues down the page. Similar to the "buzz words" on Brightview, designers like to organize content in a structured pattern on a page, putting keywords in prominent places. According to neurological research, studies have shown when users scan content, such as a web page, the dominant reading pattern resembles an "F" shape, with the concentration at the stem of the F. For this reason, content should follow this form when organizing information to spotlight keywords.
TruGreen – Lawn Care Maintenance & Treatment Services
Any website should drive new traffic and build brand visibility. One way of accomplishing both of these things involves building a website with search engine optimization (SEO) in mind. TruGreen represents an exceptional example of implementing best SEO practices. With a strong backlink profile, meta descriptions and meta titles that target landscaping services, and a lot of unique and informational content, TruGreen presents a website with a lot of information and context for both users and search engines such as Google. When a search engine brings your page up on the results page (or a SERP), it ranks these results by search relevance and authority. Pages with higher authority get pushed to the top of the results, and SEO ensures your site has an authoritative profile. The higher your site ranks, the more likely it will obtain traffic.
The Lawn Doctor – Lawn Care Services
Though a website should contain engaging and relevant content, it is important not to underestimate the dynamics of a page's aesthetics and layout. These tools catch user attention, an age-old marketing tactic. Sites that have blocks and blocks of content either lose the interest of the viewer or get skimmed over. The Lawn Doctor uses columns to shape the page and images to break up content. It divides the information into much more manageable segments. When users utilize a mobile device, their attention spans decrease drastically. Smaller paragraphs and images will ensure readers see the section in its entirety, regardless of whether they use a desktop or mobile device. This layout technique also provides an excellent way to place material in deliberate locations, to ensure keywords and links get seen. Links and images also present the opportunity for SEO tags, gaining an invisible advantage over regular content.
Bartlett Tree Experts – Tree Care
A practice that works both in a digital medium and in print may seem simple, but it can take years to master. Create concrete descriptions and demonstrate a contrast between your company and the competition. Show, don't tell. In your images and in your writing, don't sugarcoat the message you want to get across to the viewer. Bartlett Tree Experts shows very concrete images of storm damage and disease management, two common enemies of land and homeowners. By creating poignant messaging and showing the realities of these natural disasters, Bartlett's demonstrates how their services can be of value. Also, before and after images make great ways to showcase value. Powerful imagery, whether written or visual, will not only create an immediate awareness to the user, it will evoke a reaction from them. Captivating users in this way provides a foolproof way to increase visibility and bolster the site's authority.
Important Features of a Landscaping Website
The 5 examples above showcase effective websites for driving landscaping leads and business. When developing your own landscaping website, consider incorporating the following website features in order to capitalize on visibility, usability, and generate new business:
Clear content that speaks to your business and values
Easy to use navigation
Make sure your website looks good on mobile devices
Showcase strong imagery
Highlight your portfolio and/or case studies
Provide an online form for potential customers to contact you
Design the site with a strong connection to your brand
Read up on best practices for SEO and search engine visibility
Break up content and pages with blocks, icons, and images
Encourage action through the use of buttons and call to action phrases
Smart Service makes field service management software for landscaping companies and other field service companies. Visit our website to learn more about Smart Service landscaping software and how it can boost your company's efficiency and productivity. Schedule a free demo of Smart Service today.
---
Marketing With Online Field Service Reviews
On July 6th, 2017 by
In any industry, customer opinion counts. With so many avenues available online for customers to leave reviews of companies, some doubtlessly exist for your company. This creates an opportunity to respond to what consumers say about your organization. Online reviews represent a tremendous avenue for businesses to get feedback and acknowledge the needs of their customers. However, online reviews can also make a powerful tool for marketing. One of the most crucial things to remember with online reviews? These remain visible to a vast audience, so you must handle them in the right way. Be courteous, professional, and respectful to each reviewer. This will go a long way for your field service company. In a trade where reputation and relations make two core components, suggestions and critiques can play a monumental role in the way perception of your business by both current and potential customers.
Whether negative or positive, you should thank the review's writer for their time. Something from their experience (good or bad) compelled them to give your company a review. When customers go the extra mile to leave a comment, it shows your product or services left an impression. Keep in mind; a review is not an attack. Do not get defensive, even if the reviewer has had a negative experience. The criticisms are merely feedback and an opportunity to expand customer satisfaction and strengthen your practices. Use the input to your advantage and turn your online reviews into marketing tools.
Should You Respond to Positive Reviews of Field Services?
Every review, whether it encourages or provides constructive criticism, needs a response. First, thank the customer for their comments, as their remarks help market and develop your business model. If they have praised the job your field technicians have done and feel encouraged to tell you (and the public) about it, the very least you can do is thank them for their kind words. Next, mention your company name in your response. Doing so will help gain an additional advantage in your reply: SEO. If your field service company name appears multiple times on a page, search engines will take notice and could put this in the search engine results page (or SERP) ensuring many users will see the positive review. This space also makes an appropriate place to do a little bit of advertising. If a consumer is pleased with the work your field technicians have completed, invite them to consider your business in the future or for an additional service. The last item your response should contain? A call-to-action. Have customers share their experience with friends and family and get your company name out to the public.
How to Acknowledge Negative Field Service Reviews
Within every company, mistakes will happen. Opinions will differ. These are inevitable aspects of running a service company. Schedules can get misaligned, and performances may vary from worker to worker. If a customer has had a negative experience with your company and left a review, answer it as soon as possible. Immediately responding to all reviews shows that your field service company doesn't sweep issues under the rug. It illustrates that customer concerns remain a top priority and that your organization takes their reputation very seriously.
The first step in responding to a negative review? Apologize to the customer for their bad experience. Keep your response short and sincere. Keep your response to just a few sentences as a rule of thumb. Explain how the situation goes against the norm and does not represent how you typically conduct business. Let the reviewer know the steps in progress to rectify the situation and assure them that you've taken their words to heart. Again, do not become defensive in your reply. Constructive criticism can help form new policies and strategies, which make great ways to advance your business. Additionally, provide a "real world" contact to email or call to avoid a back-and-forth discussion in the public forum. Having an additional contact also shows the customer that you sincerely want to make their experience better.
Maintaining Your Good Name
Whether on your website, on social media, or on a public forum, you must keep up with your business' reputation. Google reviews, Angie's List, or Facebook… these marketing tools will help consumers gauge what to expect if they choose to do business with you. If someone considers your business against someone else's, they'll likely check third party sources for customer reviews (and how your company responds to them). Maintaining your presence on the internet and staying aware of your reputation will allow you to keep your reputation intact.
Lacking a good source of positive reviews for your business? Don't forget the value of following up with customers. Some may not think about writing reviews, so even a follow-up call or a survey after the job can make a good reminder. This check-in can go a long way. Getting a satisfactory report or valid suggestion, even if it is not a formal online review, is still beneficial to your business and important to document. Field service companies that stay in-tune with customer needs will always grow their base and will always stand ready to dominate their competition.
---
Best Phones for Construction Workers
On July 3rd, 2017 by
It's no secret that working in the construction industry can be both physically and mentally demanding, but you may not have considered just how tough the average job site can be on your smartphone. Today's construction companies rely on a number of different construction management software applications to get the job done, but construction sites double as dangerous places for people, let alone cell phones. Construction workers from apprentices to superintendents need a smartphone that comes with all the bells and whistles AND features robust, built-to-last construction.
While smartphones have not always been known for their durability, phone manufacturers have made leaps and bounds in recent years. As the construction industry has evolved, the cell phone industry has paid attention to its needs. The result? Some extremely rugged phones that can take a beating and keep on ticking.
If you're looking for a larger screen for forms, a rugged tablet might be better for you. But if you want a small durable device, this list of the best phone for construction workers is perfect for you.
Construction workers push the limits of their phone's durability on a daily basis. They are perfect for all your needed operations built into a small screen you can take anywhere. This list of rugged smartphones represents the best and most durable phones available for construction workers and outdoor enthusiasts alike.
Rugged Phone Features to Look For
Water resistance/water proofing
Shock/vibration resistance
Dustproofing
Extreme temperature capabilities
Battery capacity
Display capabilities, shatter proofing, ease of use in sunny conditions, ability to use with gloves or wet hands, etc.
Overall performance and ability to handle construction management software, mobile field service applications, etc.
Durable Phones That Can Withstand the Construction Site
1. Kyocera Brigadier

Kyocera has made a name for itself by manufacturing some of the most rugged smartphones the world has ever seen. The Brigadier is both waterproof and dustproof. This phone also boasts Military Standard 810G Protection from dust, shock, vibration, extreme temperatures and much more. This phone's touchscreen can be used with gloves or wet fingers, a huge bonus for construction workers.
2. CAT S50 Smartphone

Construction workers will likely find the CAT brand familiar, and can expect the same rugged durability synonymous with CAT in their phone offerings. Just like the Kyocera Brigadier listed above, the CAT S50 is waterproof, dustproof and can be operated without taking off your gloves.
3. Sonim XP7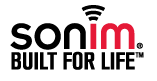 The Sonim XP7 is not as famous as some of the others, but Sonim offers a great rugged phone option. According to the manufacturer's promise, this phone can withstand drops onto concrete from up to 6 feet without any damage. This phone is also waterproof, dustproof, and comes with a 3-year warranty.
4. Samsung Galaxy S7 / Galaxy S7 Edge

The Galaxy S7 and S7 Edge are water-resistant, with an IP68 rating indicating this phone can be submerged in up to 5 feet of water for up to half an hour.  While its body is not as rugged as some of the others on this list, it has a long-lasting battery, a great processor, and a dual-pixel camera, perfect for sending your boss the latest images of the construction site.
5. Kyocera DuraXV+

For those who don't need the bells and whistles of the Kyocera Brigadier but still want an extremely tough, durable and reliable phone, the DuraXV+ by Kyocera is the answer. This basic flip phone can handle almost any environmental conditions you could throw at it. While you may have to sacrifice some typical smartphone features with this rugged flip phone, you can definitely depend on this phone to function when you need it most. However, if you're concerned with operating a field service mobile app, this phone probably is not the best choice for you.
6. Droid Turbo 2 by Motorola

Motorola's "Droid" line is known for durability, but the Turbo 2 takes this to another level. The phone was the first on the market to advertise a completely shatterproof display. The phone is coated with a water-resistant material both internally and externally. One of this phone's biggest assets to construction workers? It can go up to 48 hours on a single charge.
7. Sony Xperia Z3 Plus

The Sony Xperia Z3 Plus might not make for the most rugged phone on our list, but it does have some features that construction workers might like, such as a built in FM radio. A fairly durable phone, the Z3 Plus features waterproofing protection for up to 30 minutes in 3 feet of water.
Construction Software and Smartphones – Streamline Your Construction Management Practices
Simply put, advancements in construction software and the integration of technological advances in the field service industries have truly revolutionized the way construction projects are managed. Even if your construction company does not leverage these technological improvements, you'd better believe that your competition does. Utilizing today's mobile hardware and software improvements, construction companies must manage their fleets, projects, and daily operations to the best of their abilities to ensure success.
This article was researched and written by the friendly folks at Smart Service, a construction scheduling software provider that helps construction businesses of all kinds (including contractors, pavers, drywall specialists, and more) plan and execute their jobs by streamlining efficiency and eliminating waste.
---

Deprecated: File Theme without sidebar.php is deprecated since version 3.0.0 with no alternative available. Please include a sidebar.php template in your theme. in /home/smartservice/dev.smartservice.com/wp-includes/functions.php on line 5579